Moreton Rivers Presbytery believes in education.
Education has always been an important function of the church. From the earliest days, Christian leaders have shared the story of Jesus, taught the practices of faith, and searched for words and images that will relate the Gospel to new situations and cultures. The need for quality Christian education continues in our ever-changing present.
The Uniting Church understands itself as "pilgrim people." This is an educational idea. Like being a pilgrim, to be a learner is to be always growing, constantly maturing. Learners, like pilgrims, are people on the move, "on the way to the promised end."
In addition to a wide range of both practical and spiritual training, Moreton Rivers Presbytery offers a Learning for Living course  in Spirituality, Mission and Service.
Please note that Learning for Living has been postponed till further notice.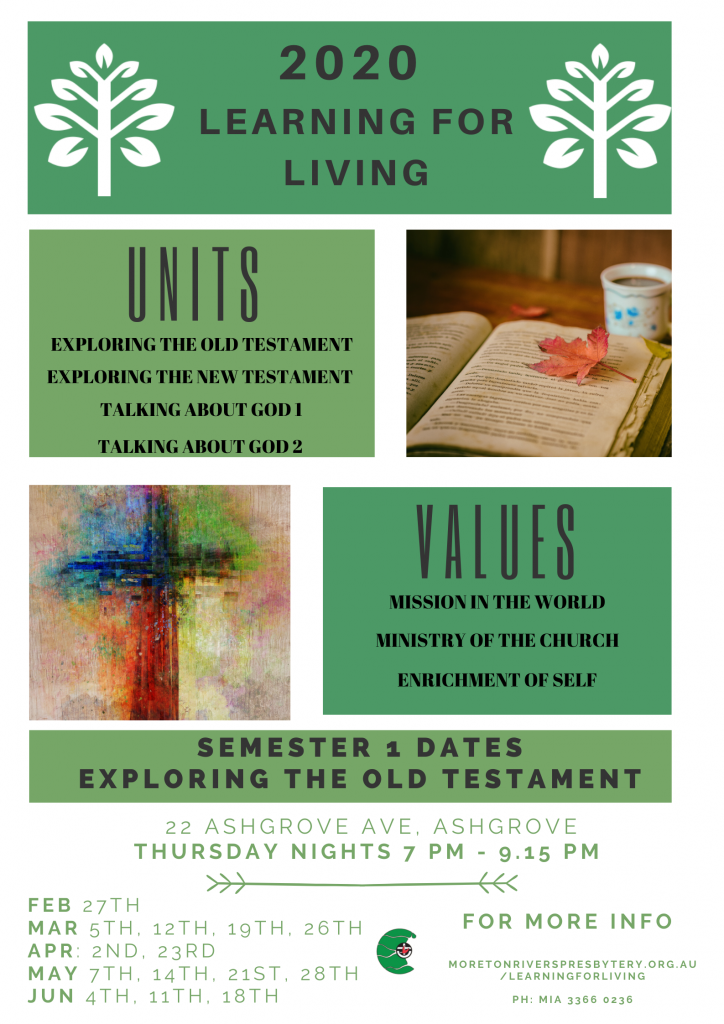 Your Portfolio Archive currently has no entries. You can start creating them on your dashboard.