Advent/Christmas Resources
There are so many ideas that you can use for Advent & Christmas.
And one size does not fit all!
We've done the hard work of finding and collating the ideas for you, so that you can choose what is going to work for your congregation and households.  We'll continue to add to these resources as we find more or more are updated.
Below you'll find a selection of resources.  There are resources for intergenerational worship & events.  Plus there are resources that you can share with households of all types & ages.
If you're looking for something that you don't find here, email Jill – intergen@mrpres.org.au  We might be able to help you find what you're looking for.
Journey to Joy – Qld Synod Advent/Chrismas Resource
The Plenty Discipleship working group have created intergenerational Advent & Christmas Resources to help Churches share the Joy of Christmas with their congregations and the wider community. The resources include themes and ideas for worship, community and congregational reflections and studies, and materials to help families connect with and countdown to Christmas. Find all the resources here.  If you have any questions about the materials please contact Jess – jessica.pinkerton@ucaqld.com.au
Here's a few of the resources that are linked in the table below.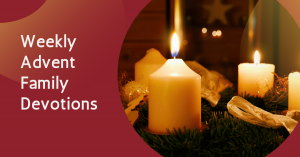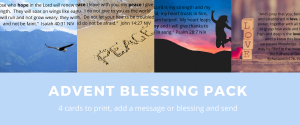 ____________________________________________________________________________________________________________
Advent/Christmas Resources …
Many of the links are still for previous years resources.  They'll be updated as new 2022 resources are released.  We've tried to note which resources are new or updated.
Faith At Home
If you're looking for ideas for each week of advent there are some extra ideas in the At Home ideas – Year C accordion file on the Faith At Home page of this website.
Intergenerational Worship & Events