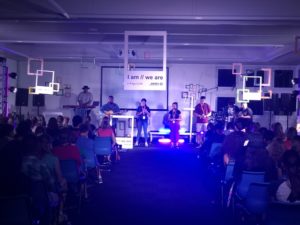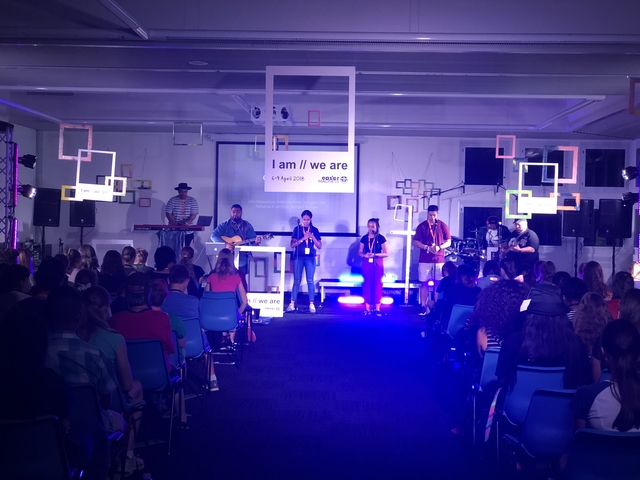 Moreton Rivers Presbytery have  some of the most exceptional, innovative and creative leaders in our midst, that do great youth ministry. What each of us do in our own space can be amazing… what we do together can be extraordinary. Below are the youth combine dates that we do together in our presbytery. As well as other opportunities for youth around the presbytery and synod. So don't feel alone if you are the only young person in high school, connect in!
2019 Youth Combine Events
For upcoming dates click here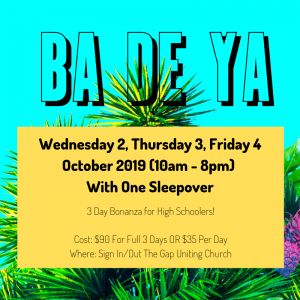 BA DE YA 2019 – High School Day Camp
This year we will be having BA DE YA our High School Day Camp during the second week of the holidays from 2nd – 4th October. During those three days we will have 1 sleepover on the Rooftop of Wesley House on Thursday 3rd October.
Ba De Ya will Sign In/Out at Chermside Kedron Community Church (590 Gympie Road, Chermside). You can choose to drive your young people directly to this location and we will have a bus stop at North Lakes Uniting Church.
The cost of BA DE YA will be $90 for the FULL 3 Days, or if you can only make 1 or 2 days it will be $35 Per Day.
What are you waiting for! Click here to register for BA DE YA our 3 Day Bonanza for High Schoolers.
If you are coming to BA DE YA as a leader please register here.
KIDS AND FAMILIES
Grandparents and Faith Workshop is a great way to learn how to engage with you grandchild/ren about their faith.
Bring along photos of your grandchild/ren to share! Morning tea and resources will be provided.
WHEN: Saturday 21 Sept 2019
TIME: 9.30 am – 11.30 am
WHERE: Moreton Rivers Presbytery Training Room (22 Ashgrove Ave, Ashgrove)
COST: $10