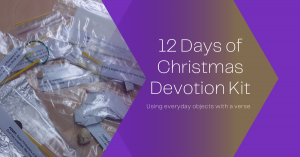 The season of Christmas goes for 12 days.
Use this kit leading up to Christmas or between Christmas Eve and Epiphany (Jan 6).
Use the everyday objects in this kit to explore God and His love for us.
One object & a verse with activities and a discussion idea for each day.